My Blog
Posts for: August, 2020
By Norwich Family Dental Associates
August 11, 2020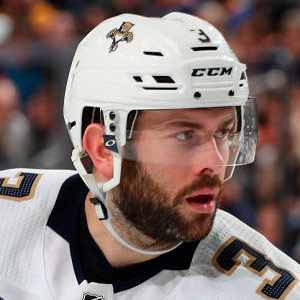 Professional Hockey player Keith Yandle is the current NHL "iron man"—that is, he has earned the distinction of playing in the most consecutive games. On November 23, Yandle was in the first period of his 820th consecutive game when a flying puck knocked out or broke nine of his front teeth. He returned third period to play the rest of the game, reinforcing hockey players' reputation for toughness. Since talking was uncomfortable, he texted sportswriter George Richards the following day: "Skating around with exposed roots in your mouth is not the best."
We agree with Yandle wholeheartedly. What we don't agree with is waiting even one day to seek treatment after serious dental trauma. It was only on the following day that Yandle went to the dentist. And after not missing a game in over 10 years, Yandle wasn't going to let a hiccup like losing, breaking or cracking nearly a third of his teeth interfere with his iron man streak. He was back on the ice later that day to play his 821st game.
As dentists, we don't award points for toughing it out. If anything, we give points for saving teeth—and that means getting to the dentist as soon as possible after suffering dental trauma and following these tips:
If a tooth is knocked loose or pushed deeper into the socket, don't force the tooth back into position.
If you crack a tooth, rinse your mouth but don't wiggle the tooth or bite down on it.
If you chip or break a tooth, save the tooth fragment and store it in milk or saliva. You can keep it against the inside of your cheek (not recommend for small children who are at greater risk of swallowing the tooth).
If the entire tooth comes out, pick up the tooth without touching the root end. Gently rinse it off and store it in milk or saliva. You can try to push the tooth back into the socket yourself, but many people feel uneasy about doing this. The important thing is to not let the tooth dry out and to contact us immediately. Go to the hospital if you cannot get to the dental office.
Although keeping natural teeth for life is our goal, sometimes the unexpected happens. If a tooth cannot be saved after injury or if a damaged tooth must be extracted, there are excellent tooth replacement options available. With today's advanced dental implant technology, it is possible to have replacement teeth that are indistinguishable from your natural teeth—in terms of both look and function.
And always wear a mouthguard when playing contact sports! A custom mouthguard absorbs some of the forces of impact to help protect you against severe dental injury.
If you would like more information about how to protect against or treat dental trauma or about replacing teeth with dental implants, please contact us or schedule a consultation. To learn more, read the Dear Doctor magazine articles "Dental Implants: A Tooth-Replacement Method That Rarely Fails" and "The Field-Side Guide to Dental Injuries."
By Norwich Family Dental Associates
August 01, 2020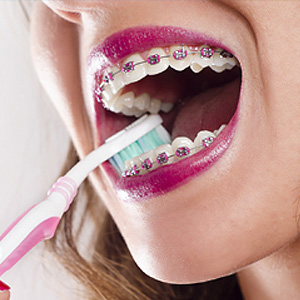 Straightening your smile doesn't happen overnight—it can involve months or even years of orthodontic treatment. And although the end result is well worth it, the long process can make it difficult to keep your gums healthy, especially while wearing braces.
Gum swelling in particular is a common problem for braces wearers with two potential sources. First, orthodontic hardware makes it difficult to keep teeth clean of dental plaque, a thin bacterial film that can cause gum disease. Plaque and its hardened counterpart tartar can trigger a gum infection, which in turn triggers inflammation. As a result, affected gums appear swollen and red, and can easily bleed.
Gum tissues may also react to braces pressing against them and develop hypertrophy (or hyperplasia), an increase in individual tissue cell growth. If this overgrowth occurs, it may not get resolved until after your braces have been removed.
As long as the hypertrophy doesn't appear to have weakened gum attachment with the teeth, it's usually not a big concern. But what is a concern is that hypertrophy could increase a braces wearer's difficulties with oral hygiene and give rise to a true gum infection that could endanger dental attachment. Advanced cases could require surgical correction or removal of the braces altogether to adequately treat the infection.
The best way to avoid a worst case scenario is to be as diligent as possible with daily brushing and flossing. Fortunately, there are several tools that can make it easier with braces. Interproximal brushes, tiny brushes that can fit into the narrow spaces between the teeth and the braces, can be used in conjunction with your regular toothbrush.
Flossing is also easier if you use a floss threader or a water flosser. The latter utilizes a pump to emit a pulsating jet of water to break loose plaque between teeth and flush it away. Clinical studies have shown the effectiveness of water flossers for removing plaque in braces wearers as opposed to not flossing at all.
A faithful daily hygiene practice and twice-a-year cleanings and checkups with your regular dentist can help minimize your chances of gum swelling. Doing so will help ensure you'll complete your orthodontic treatment on the way to healthier and more attractive smile.
If you would like more information on teeth and gum care while wearing braces, please contact us or schedule an appointment for a consultation. You can also learn more about this topic by reading the Dear Doctor magazine article "Gum Swelling During Orthodontics."