My Blog
Posts for: January, 2019
By Norwich Family Dental Associates
January 19, 2019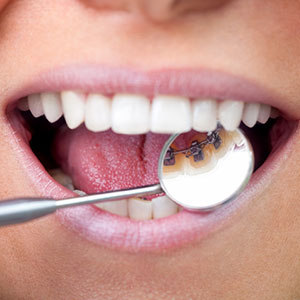 We're all familiar with tried and true traditional braces and perhaps with newer clear aligners for realigning teeth. But there's an even more novel way that's quickly becoming popular: lingual braces.
This type of braces performs the same function as the traditional but in an opposite way. Rather than bonded to the front of the teeth like labial ("lip-side") braces, these are bonded to the back of the teeth on the tongue (or "lingual") side. While labial braces move teeth by applying pressure through "pushing," lingual braces "pull" the teeth to where they need to be.
Although lingual braces are no better or worse than other orthodontic methods, they do have some advantages if you're involved in sports or similar physical activities where mouth contact with traditional braces could cause lip or gum damage, or if your work or lifestyle includes frequent snacking or eating, which requires continually removing clear aligners. And like aligners, lingual braces aren't noticeable to the outside world.
But lingual braces typically cost more: as much as 15-35% more than traditional braces. They can initially be uncomfortable for patients as the tongue makes contact with the hardware. While most patients acclimate to this, some don't. And like traditional braces, it's hard to effectively brush and floss your teeth while wearing them. This can be overcome, though, by using a water flosser and scheduling more frequent dental cleanings while you're wearing them.
For the most part, lingual braces can correct any poor bite (malocclusion) correctable with labial braces. The treatment time is also comparable, ranging from several weeks to a couple of years depending on the malocclusion. And, as with any other orthodontic method, you'll need to wear a retainer once they're removed.
Lingual braces have only been available in a limited fashion for a few years, but their availability is growing as more orthodontists train in the new method. If you're interested in the lingual braces approach, talk to your orthodontist or visit www.lingualbraces.org to learn more.
If you would like more information on lingual braces, please contact us or schedule an appointment for a consultation. You can also learn more about this topic by reading the Dear Doctor magazine article "Lingual Braces: A Truly Invisible Way to Straighten Teeth."
By Norwich Family Dental Associates
January 09, 2019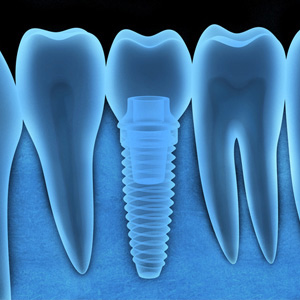 While many people still consider dental implants the "new kids on the block" in dental restoration, they're now in their fourth decade of use. And since their inception implant technology has continued to improve and revolutionize how we replace missing teeth.
Implants are a different "species" compared to other restoration methods. To be precise, an implant is a tooth root replacement—usually a titanium metal post imbedded directly into the jaw bone. Titanium is not only a biocompatible metal, but bone cells naturally grow on its surface to create a strong and durable hold. It's this secure hold that's most responsible for implants' high long-term success rate.
But we should also credit some of this success to the steady stream of advances over the years in implant construction and supporting technologies. For one thing, we're now more accurate and precise with implant placement thanks to advances in computer tomography (CT) and cone beam CT (CBCT) scanning.
These digital processes merge a series of images taken by a special camera to form a three-dimensional model of the jaw. We can manipulate this model on a computer monitor to view it from different vantage points. It can help us locate and avoid anatomical structures like nerves and sinuses when determining where to place a future implant. CT and CBCT are especially useful when there's a concern about adequate available bone, a necessity for stable implants.
Technology has also improved how we create surgical guides, often used during implant surgery to obtain the most accurate results. Surgical guides are custom-made devices that fit over the teeth with the drilling locations for the implants marked on them. Recent advances in 3-D printing have made these guides even more accurate so that they fit more securely in the mouth. This greater stability increases their accuracy during the drilling sequence during surgery.
These and other advances are helping ensure every implant is a success story. The end result is both a functional restoration and a beautiful smile.
If you would like more information on dental implants, please contact us or schedule an appointment for a consultation. You can also learn more about this topic by reading the Dear Doctor magazine article "How Technology Aids Dental Implant Therapy."